Last night's UEFA Cup Final proved once again why Football and Pro Wrestling are not world's apart. Liverpool FC and Real Madrid told a story of highs, lows, heroism and villainy comparable to the antics of the squared circle.
I don't watch football much. During the 90s I had a brief stint following Manchester Utd, I even bought some merch but my football fandom faded out. Around about 2009, I got into pro wrestling. In a round about way, my wrestling fandom made me consider what I liked about football.
I always liked to watch the big matches. I enjoyed the drama, spectacle and high stakes of international and world cup matches. I still remember watching the 1990 world cup in my aunt's flat in Glasgow. Seeing Paul Gascoigne in tears is a vivid memory to this day.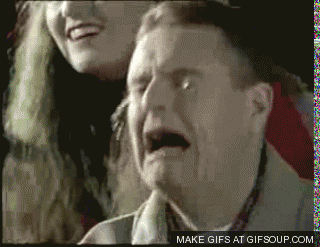 Last night, the UEFA Cup Final was streamed live and free on You Tube. Seeing a British team in the final peaked my interest and I decided to watch live. I was disappointed at the result but as a spectacle, the match did not disappoint.
Liverpool FC were the underdog babyfaces in Wrestling terms. They were like a plucky Daniel Bryan or better still, like NXT superstar, Johnny Gargano.
Real Madrid were most definitely the heels. Their theatrical dives were the equivalent of a wrestling heel 'over selling' strikes to curry favour with the referee and  gain unfair advantage. Nobody embodied Johnny Gargano on the night more than Mo Salah. The Real Madrid captain, Sergio Ramos channeled his Tomaso Ciampa with a brutal tackle that took the Salah, LFC hero out of the game. After his dirty tackle, Ramos got a taste of the 'nuclear heat' enjoyed by one of WWE's biggest heels i.e Ciampa
As for LFC's goalkeeper, Loris Karius, his role was that of the hapless 'jobber', a wrestler whose sole purpose is to 'bump' for their opponent and get 'jobbed out.' No small coincidence that Karuis bore a striking resemblance to WWE's Dolph Ziggler, a veteran 'enhancement talent' who rarely wins a match.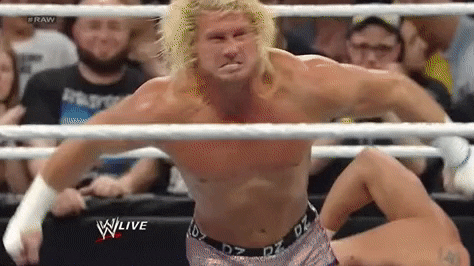 I'm not insinuating that Karius hasn't been a winner, on the night however, nerves got the better of him leading to a couple of unfortunate mistakes that the Real Madrid heels capitalised on.
Enter the mega heel of the night, a certain Gareth Bale. Bale, a Welshman scored an incredible goal in the manner of a cocky heel and went on to gloat in true heel fashion. In fact he continues to bask in the glory a day later
Of course, in the world of pro wrestling, your babyface would eventually get the upper hand and heels always get their comeuppance. Here's to hoping LFC get their Wrestlemania 30 moment and return to beat Real Madrid next year